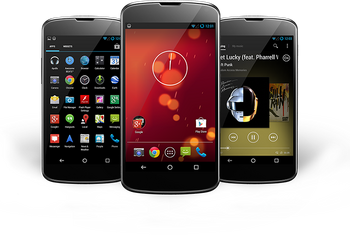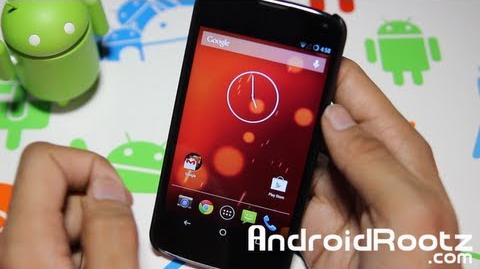 ABOUT
Hi, Welcome to AlienDroid 3.0.
This ROM focuses mostly on the user experience and not silly benchmarks or useless optimization. The Nexus 4 is perfectly capable of handling Android 4.2 without any of the optimization that all the other ROMs are giving it. I made this ROM to appeal to the user in Speed, Stability, and Feature-full. This ROM is extremely fast and has lots of little tweaks that make it so speedy. It also has incredible stability as its built off the latest stable Cyanogenmod. Last but not least this ROM has really cool features and tweaks that you won't find anywhere else. I really hope you enjoy this ROM.
LINKS
FEATURES
4.2.2
Linaro GCC 4.7
Android 4.3 GE SunBeam Wallpaper
Android 4.3 GE Boot Animation
Android 4.3 Camera
Alternate Font
Alternate UI Sounds
Custom Softkeys
AlienMods App
PA Halo
XLOUDER
Audio Tweaks
Sony Walkman Music Player
Smooth Scrolling Hack
Sony Bravia Engine 2
SYSCTL Scripts
SecretSauce Scripts
SuperCharged Scripts
Modified .so Files
Removed Bloatware
Integrated Gapps
Adobe Flash
Franco Kernel
DONATE
CREDITS
Cyanogenmod
UKG Team
Misledz
Cristiano Matos
Powerpoint45
franciscofranco
Google
Community content is available under
CC-BY-SA
unless otherwise noted.