(22 intermediate revisions by 3 users not shown)
Line 1:
Line 1:
−

[[File:4dCp6c8l-600x324.jpg|thumb|300px]][[File:Carbon|right|306px]]

+

[[File:4dCp6c8l-600x324.jpg|thumb|]][[File:Carbon|right|]]

 
 
 

==ABOUT==

 

==ABOUT==

Line 6:
Line 6:
 

==LINKS==

 

==LINKS==

 

:::[http://forum.xda-developers.com/showthread.php?t=2137013 XDA]

 

:::[http://forum.xda-developers.com/showthread.php?t=2137013 XDA]

 
+

:::[https://docs.google.com/document/d/1Zcp6iVWVw_7iH-ErnKgkYy3r5QuqV8PHFoQMb8hoBwQ/mobilebasic?pli=1 Changelog]

 

:::[http://github.com/CarbonDev Git]

 

:::[http://github.com/CarbonDev Git]

 

:::[https://plus.google.com/communities/110719619509805969062 Community]

 

:::[https://plus.google.com/communities/110719619509805969062 Community]

Line 16:
Line 17:
 

:::PA PIE

 

:::PA PIE

 

:::PA Halo

 

:::PA Halo

−

:::Expanded Desktop

+

:::

 
+

:::Floating Window

⚫
 
⚫
 
 

:::Custom Softkeys

 

:::Custom Softkeys

−

:::Custom Quick Toggles

 
 

:::Custom Navbar

 

:::Custom Navbar

⚫
 
 

:::Custom Power Menu

 

:::Custom Power Menu

 
⚫
 

:::Custom Statusbar

 

:::Custom Statusbar

 
⚫
 
⚫
 

:::Custom Notification Drawer

 

:::Custom Notification Drawer

 

:::Custom Boot Animation

 

:::Custom Boot Animation

 

:::Custom Carrier Label

 

:::Custom Carrier Label

−

:::Navbar Height

 
⚫
 
⚫
 
 

:::Battery Icon Styles

 

:::Battery Icon Styles

 

:::Clock Icon Styles

 

:::Clock Icon Styles

 
+

:::Signal Icon Styles

−

:::Theme Chooser

 
−

:::Quiet hours

+

:::

 
⚫
 

:::Rotation Settings

 

:::Rotation Settings

 
⚫
 
+

:::Profiles

 
+

:::Quiet Hours

 
+

:::Kill App Back Button

 
+

:::Hide Extras

 
+

:::Hidden Navbar

 
+

:::Dual Panel Mode

 
+

:::UI Mode

 

:::Processor-specific Optimizations

 

:::Processor-specific Optimizations

 

:::Enhanced Stock Kernel

 

:::Enhanced Stock Kernel

Line 42:
Line 49:
 

:::andros11

 

:::andros11

 

:::[http://twitter.com/bigshotrob22 BigShotRob]

 

:::[http://twitter.com/bigshotrob22 BigShotRob]

 
+

:::Bionic Beast

 

:::dg4prez

 

:::dg4prez

 

:::[http://twitter.com/kejar31 Kejar31]

 

:::[http://twitter.com/kejar31 Kejar31]

Line 81:
Line 89:
 

[[Category:Custom LED Notifications]]

 

[[Category:Custom LED Notifications]]

 

[[Category:Enhanced Stock Kernel]]

 

[[Category:Enhanced Stock Kernel]]

 
+

[[Category:UI Mode]]

 
+

[[Category:Dual Panel Mode]]

 
+

[[Category:Caller Blacklist]]

 
+

[[Category:Hidden Navbar]]

 
+

[[Category:Privacy Guard]]

 
+

[[Category:Linaro]]

 
+

[[Category:Profiles]]

 
+

[[Category:Floating Window]]
---
Latest revision as of 20:32, 23 July 2013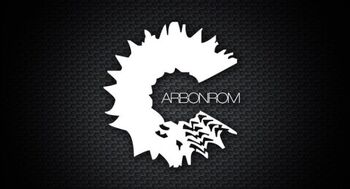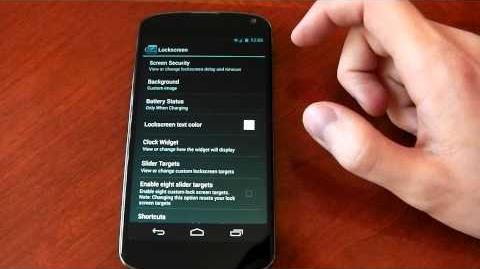 ABOUT
[
]
CarbonRom is an aftermarket firmware based on the Android Open Source Project. We are dedicated to fast, stable, and feature-filled roms, honesty and communication with our users, and openness with our code. We like frequent builds, with the very latest and greatest hardware support and fixes. We strive to not only provide you with the best rom we can build, but also to give back to the Android community and our fellow developers. For us, this is about creating something we can be proud of and hope you will enjoy.
LINKS
[
]
FEATURES
[
]
4.2.2
GCC 4.7 // -O3
PA PIE
PA Halo
Privacy Guard
Floating Window
Custom Softkeys
Custom Navbar
Custom Power Menu
Custom Quick Toggles
Custom Statusbar
Custom LED Notifications
Custom Navigation Ring
Custom Notification Drawer
Custom Boot Animation
Custom Carrier Label
Battery Icon Styles
Clock Icon Styles
Signal Icon Styles
Navbar Height
Transparency Settings
Rotation Settings
LCD Density
Profiles
Quiet Hours
Kill App Back Button
Hide Extras
Hidden Navbar
Dual Panel Mode
UI Mode
Processor-specific Optimizations
Enhanced Stock Kernel
TEAM CARBON
[
]
andros11
Bionic Beast
dg4prez
slick_rick
DONATE
[
]
Thanks to your help we now have the machines we need for Nightlies. We couldn't have done it without you! Remember, every penny you send to us goes right back into the ROM. It's used for hardware, server costs, etc - all the things that help us make Carbon better with every release. Your support means the world to us!
Donations can be made: HERE
CREDITS
[
]
We would like to thank CyanogenMod for their device trees, framework/settings mods and their code that was incorporated into this project. We also extend our gratitude to the devs whose code that we have incorporated. Proper authorship has been maintained and can be viewed on our repository.
Special thanks also go to SlimRom for some of their features, PA, AOKP, and anyone else we may have borrowed commits from that hasn't been mentioned here.