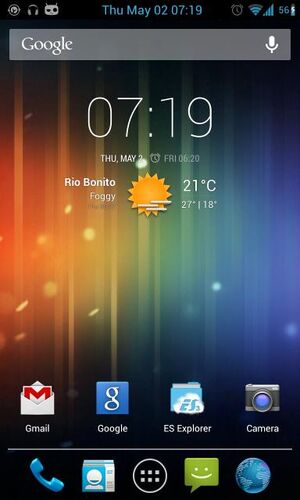 ABOUT
This is my first AOSP project and also in Nexus 4 forum, so be patient guys. These builds contain pretty much the same as what's inside CM10.1 + some cool and useful features.
My goal is: include as many useful features as possible and try to keep up to date with CM10.1 commits.
LINKS
FEATURES
4.2.2
GCC 4.7
PA Halo
PIE Colors
Statusbar Brightness Slide
Navbar Height
Custom Carrier Label
Dual Panel Mode
Statusbar Auto-Hide
0.75x Animations Option
BatteryBar
Transparency Settings
Notification Behavior
Disable Low Battery Dialogue
Disable Performance Menu Dialogue
OTA Updater
Ad Blocking
DONATE
Paypal Donate - Thanks!
THANKS
Der_schubi
Trailblazerz11 - For huge help with Linaro Compiler;
ParanoidAndroid Team
CM Team
AOKP Team
SlimRoms Team
And Many More...