---
Revision as of 19:30, 23 July 2013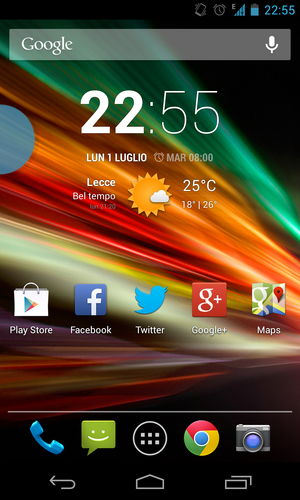 LINKS
DESCRIPTION
I wanted a ROM for my LG Nexus 4 as Stock as possible with Halo from ParanoidAndroid, so I started this project for my own and decided to share results with you all. What you get is the latest rock-solid Stable version of CyanogenMod with no extra additions, except for Halo from ParanoidAndroid and franco Kernel.
CyanogenMod is based on the Android Open Source Project with extra contributions from many people within the Android community. It can be used without any need to have any Google application installed. You will need to provide your own Google Applications package (gapps). CyanogenMod does still include various hardware-specific code, which is also slowly being open-sourced anyway.
All the source code for CyanogenMod is available in the CyanogenMod Github repo. And if you would like to contribute to CyanogenMod, please visit our Gerrit Code Review. Your changelog is whatever was merged into gerrit.
Special thanks to franciscofranco for his marvelous franco Kernel.
FEATURES
4.2.2
PA Halo
Franco Kernel
SOURCES
CyanogenMod
ParanoidAndroid
FrancoKernel
Community content is available under
CC-BY-SA
unless otherwise noted.