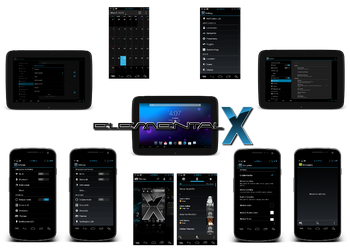 WELCOME TO ECLIPSEEdit
Eclipse is 100% open sourced and based off of the latest 4.2.2 AOSP code.
4.2.2
Eclipse Mode
Custom Navbar
Custom Lockscreen
Custom Statusbar
Custom Softkeys
Custom LED Notifications
Custom Notification Drawer
Navbar Height
Enhanced Power Menu
Battery Icon Styles
Quiet Hours
Profiles
Kill All Recents
Hide Keyboard IME
Donations are not expected but always greatly appreciated. Thank you for supporting Elemental X!
I would like add a special thanks to the following teams as I have used some of their work as an outline:
AOKP
CarbonROM
Cyanogenmod
ParanoidAndroid
SlimRoms