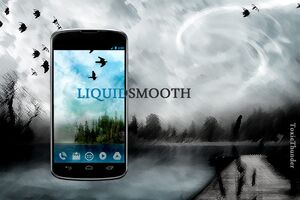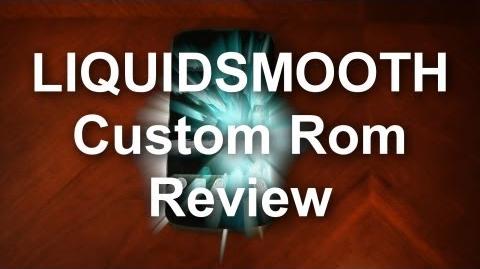 ABOUT
[
]
LiquidSmooth is an aftermarket firmware based on the Android Open Source Project.
Dedicated to providing users with smooth, stable and fast ROMs. A Lightweight modified AOSP base, and then add the features you crave!
LINKS
[
]
FEATURES
[
]
4.2.2
Custom LED Notifications
Custom Lockscreen
Custom Navigation Ring
Custom Navbar
Custom Notification Drawer
Custom Software Keys
Custom Quick Toggles
Custom Power Menu
Custom Carrier Label
Custom Statusbar
Transparency Settings
Notification Power Widget
Theme Chooser
Quiet hours
UI Mode
Dual Panel Mode
Automatic Brightness Levels
Disable Low Battery Dialogue
Disable Safe Headset Dialogue
Statusbar Brightness Control
LCD Density
Xposed DPI
Quick Pulldown
Expanded Desktop
PA PIE
PA Halo
Navbar Height
Rotation Settings
Performance Settings
Franco Kernel
GCC 4.7
-O3 Strict-Aliasing
C++11 Mode
Optimized String Handling Routines (Linaro/Sony)
Other Linaro and Code Aurora Optimizations
TEAM
[
]
Liquid0624
Liquidzgrl
Jarrid42
Rohan32
Itsmikeramsay
Dagr8
Deadman96385
Jdkoreclipse
Amplified
Dhacker29
Droyd
Toxicthunder
DONATE
[
]
CREDITS
[
]
WE TAKE NO CREDIT FOR ANY WORK THAT COMES ASSOCIATED WITH THESE BUILDS UNLESS SPECIFIED OTHERWISE. ALL CREDIT GOES TO CYANOGENMOD, AOKP, SlimROMs & THOSE WHO HAVE CONTRIBUTED! THANKS FOR KEEPING THINGS OPEN!