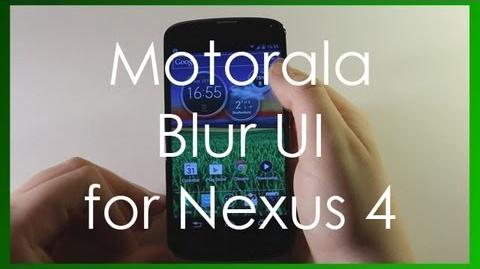 Here is my first ROM for the Nexus 4. I did not know what to do so I made a manufacturer based ROM. In this case it is the Motorola Blur User Interface. I have done many manufacturer based/port ROM's before, so I did what I liked and shared it with the community. This ROM is 100% usable as it has the base of the stock Google Android 4.2.1 ROM. It has all the Motorola Blur Theming, with some applications.
4.2.1
CM 10.1 Features (up to 4.2.1)
Superuser
Deodexed
Motorola UI
System Theming
Motorola Applications
Meow & Stuffs
DowntownJeffBrown: Being very supportive
DirtyHamster: For putting up with the whippersnapper
Ctowne: Some bro thang goin' on
Shingers5
[VERTIGO]
GMD Guys
boykioy: Themer
Community content is available under
CC-BY-SA
unless otherwise noted.