(5 intermediate revisions by one other user not shown)
Line 1:
Line 1:
−

[[File:Placeholder|video|right|300px]] [[File:Placeholder|right|300px]]

+

[[File:||300px]]

−

Write the first paragraph of your page here.

 
 
 
−

==Section heading==

+

====

 
+

I've been compiling Nightlies for personal use, with my personal preferences included and since I noticed a lot of people run this setup I figured I'd share it.

 
 
 
+

This is meant to be an uncomplicated ROM with amazing screen calibration, good performance without having to fiddle with settings for ages and with the best new CM features.

−

Write the first section of your page here.

 
 
 
−

==Section heading==

+

====

 
+

:::[http://forum.xda-developers.com/showthread.php?t=2150772 XDA]

 
 
 
+

==FEATURES==

−

Write the second section of your page here.

 
 
+

:::4.2.2

 
+

:::[http://nexus4.wikia.com/wiki/CyanogenMod_10.1_Nightlies CM 10.1 Features]

 
+

:::Stock N4 Boot Animation

 
+

:::[http://forum.xda-developers.com/showthread.php?t=2048739 Harsh Kernel]

 
+

::: Hardcoded [http://forum.xda-developers.com/showthread.php?t=2136295 HALFBREED] Screen Calibration

 
+
 
+

==CREDITS==

 
+

:::CyanogenMod

 
+

:::aremcee (as CM device maintainer for our device)

 
+

:::Harsh (for making the best kernel)

 
+

:::molesarecoming (for his amazing efforts on calibrating our screen)

 
+

[[Category:CM PIE]]

 
+

[[Category:CM Camera]]

 
+

[[Category:Profiles]]

 
+

[[Category:Quiet Hours]]

 
+

[[Category:Custom Quick Toggles]]

 
+

[[Category:Quick Pulldown]]

 
+

[[Category:Custom Navbar]]

 
+

[[Category:Custom Lockscreen]]

 
+

[[Category:Custom Statusbar]]

 
+

[[Category:Automatic Brightness Levels Adjustment]]

 
+

[[Category:Battery Icon Styles]]

 
+

[[Category:Clock Icon Styles]]

 
+

[[Category:Expanded Desktop]]

 
+

[[Category:Koush's Superuser]]

 
+

[[Category:Theme Chooser]]

 
+

[[Category:Custom LED Notifications]]
---
Latest revision as of 22:08, 8 July 2013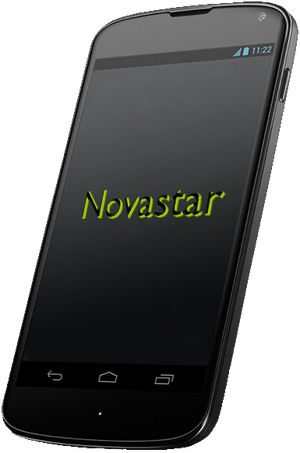 I've been compiling Nightlies for personal use, with my personal preferences included and since I noticed a lot of people run this setup I figured I'd share it.
This is meant to be an uncomplicated ROM with amazing screen calibration, good performance without having to fiddle with settings for ages and with the best new CM features.
4.2.2
Stock N4 Boot Animation
Hardcoded HALFBREED Screen Calibration
CyanogenMod
aremcee (as CM device maintainer for our device)
Harsh (for making the best kernel)
molesarecoming (for his amazing efforts on calibrating our screen)
Community content is available under
CC-BY-SA
unless otherwise noted.