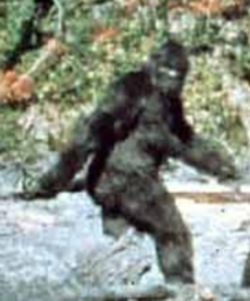 The Orca Project is an aftermarket Android ROM distribution for many devices. We with BamtauMod and have continued to grow. Orca has now reached version 2+ codename 'Bigfoot'. Why do we use code names? No particular reason, just because we like to know what version we are on.
The Orca Project combines the most desired features in the most popular ROMs by cherry picking them into our own source and also rewriting source code. Though much of ROM is AOSP based, we cherry pick from AOKP, CM, PA, ROOTBOX, CARBON, SLIM & XYLON. Our ROM is built on vanilla Android source!
4.2.2
Orca Settings (AOKP)
OrcaTools Rom Settings (RootBox)
PA Halo
PA PIE
Profiles
Quiet Hours
Performance Control
Orca Wallpapers
Xposed DPI
Theme Chooser
Custom Lockscreen
Custom Navbar
Custom Statusbar
Custom Softkeys
Custom Notification Drawer
Custom LED Notifications
Custom Navigation Ring
Custom Quick Toggles
Custom Boot Animation
Custom Power Menu
Custom Carrier Label
AOKP Ribbon
AOKP Sound Settings
AOKP Vibration Settings
Statusbar Auto-Hide
Lockscreen See Through
Expanded Desktop
Dark UI
NFC Profiles
BatteryBar
CM Camera (Voice Shutter)
Hold Back To Kill
Quick Pulldown
Transparency Settings
Rotation Settings
Battery Icon Styles
Clock Icons Styles
Signal Icon Styles
Disable Safe Headset Dialogue
Disable Low Battery Dialogue
Build Prop Tweaks
Init.d Tweaks
Headset Music App Launch
OTA (GooManager)
Orca Stats
Koush's Superuser
Enhanced Stock Kernel
Help support the ROM by donating to the Orca Project.
CONTRIBUTORS
Edit
Contributors
ShamuKillaz
AOSP
AOKP
CyanogenMod
ParanoidAndroid
RootBox
SlimRoms
UnicornButter
Carbon
bmc08gt
Steve Spear
bajee
Roman Brig
Steve Kondik
Community content is available under
CC-BY-SA
unless otherwise noted.