---
Latest revision as of 17:10, 26 June 2013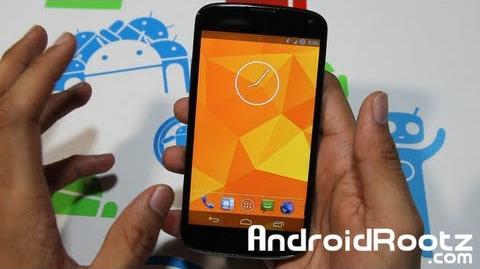 Can't settle on a ROM? Like one ROM, but wish it had features of another? Well look no further...
PACman is unique.
We have picked the best features from CM, AOKP and PA, combining them in a single ROM so you get the experience you deserve. To enjoy the features of every available project without the hassle of flashing regularly.
4.2.2
PA PIE
PA Halo
PA Hybrid
Per App (UI, DPI, Colors)
Custom Widgets
Custom Notification Drawer
Custom Boot Animation
Quiet Hours
Profiles
Dark PACman
Power Widgets
Clear All Recents
Quick Pulldown
Variable Lockscreen Pattern Sizes
Statusbar Brightness Slider
Theme Chooser
Camera (Voice Shutter)
Expand Notifications
Expanded Desktop
Kill-All Recents
Dynamic Tiles
Koush's Superuser
GCC 4.8
Performance Enhancements & Optimizations
Benjamin.j.Goodwin - for being an absolute star, giving me pointers and helping out a lot... A real lot
Shingers5 - for his tireless testing, ideas and generally keeping me on my toes...
PACman Team - Special Thanks
CM Team
Paranoid Android Team - for being the most innovative devs out there at the minute
AOKP Team
DutchDanny - for getting me started and being patient with me while I was asking silly questions
BinDroid Team for loads of help when I first started
XDA for just about everything else
Finally my girlfriend for putting up with me being sat on here for hours on end, lol
Community content is available under
CC-BY-SA
unless otherwise noted.