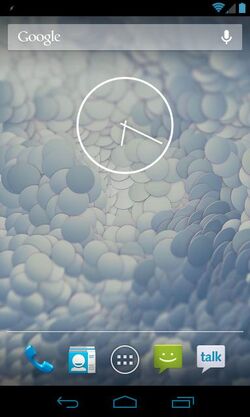 INTRODUCTION
Encouraged by the people in the Trinity Four Thread, I'd like to present 'Primerunner'.
It aims to be a simple and lightweight ROM based on AOSP. Stability is also of critical concern to me. Should be usable as a daily driver.
It was initially built -with fun in mind- for my friends and me, but I was persuaded to share it, so here you are.
LINKS
FEATURES
4.2.2
Primerunner Navbar
Enhanced Quick Toggles
Quick Pulldown
Custom Boot Animation
Custom Navbar Icons
Primerunner Wallpapers
Koush's Superuser
Enhanced Power Menu
Custom LED Notifications
Theme Chooser
Minimal Options
Loads of Optimizations
Built From Source
Bull****-Free
EXTRAS
uRRs' Predator-style ZipThemer Softkeys, packaged by smenes
Simple Primerunner Wallpapers by buddahlou
SHOUTOUTS
...for keeping their source open all the time. Couldn't have learned so much how things work in Android without them:
everyone living out the open-source philosophy, especially
the Evervolv team
the CyanogenMod team
the AOKP team
the Trinity/Rasbean team
and Sparksco
Community content is available under
CC-BY-SA
unless otherwise noted.