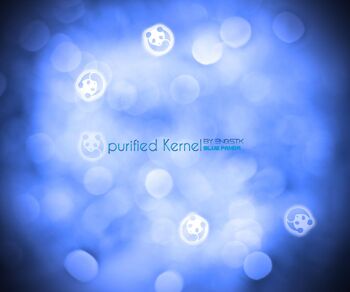 ABOUT
As some of you know, I'm using a personal franco kernel based version optimized for Purity ROM, called Purified Kernel.
My nightlies are called Blue Panda. I'm going to share them with you.
This was intended to be an addon to Purity, as all my other mods. Although is aimed for Purity, you can use with other ROMs. All I want is full smoothness, performance and battery on my mako, so I build with latest Linaro.
LINKS
APPS
FEATURES
4.2.2
OTA Updates
Kernel Backup/Restore
Per-App Power Modes
Hotplug Control
Governor Control
Voltage Control
CPU Overclocking // Underclocking
GPU Underclocking
Simple GPU Governor
IO Scheduler
IO Scheduler Tuning
Dynamic Scaling
Suspend Frequency
FSync
Haptic Feedback Strength
Thermal Throttle Threshold
USB Fast Charge
Accuracy Filter
Headphones Volume Boost
Headset Gain
TCP Congestion Avoidance Algorithm
RGB Control
Gamma Control
Color Profiles
Logger
Events Logging
Numerous Further Optimizations from CAF/Linaro
THANKS
Thanks to franciscofranco, faux123, LaboDJ, show-p1984, Metallice, anarkia1976.
Special thanks to DariosF and ciprianruse88, for the friendship, initial push, knowledge and art.
Extra: Awesome signature and wallpaper by ciprianruse88.
Community content is available under
CC-BY-SA
unless otherwise noted.