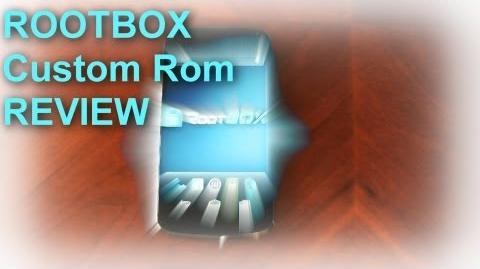 DESCRIPTION
Edit
Vanilla RootBox is built straight from RootBox sources and always carries a very light installation with no extra/useless apps. This means, you can enjoy a pure Android experience combined with AOKP/CM features and some CM cherry-picks. Keep in mind Jelly Bean is only at the beginning stage of development and there will be minor bugs. Every RootBox releases are stable and always up   to the challenge for a daily usage.
4.2.2
PA Hybrid
PA Colors
PA PIE
PA Halo
Per App (UI, DPI, Colors)
Dark RootBox
Navbar Height
Lockscreen See Through
Variable Lockscreen Pattern Size
Quiet Hours
Power Sounds
Profiles
Caller Blacklist
Theme Chooser
Custom Notification Drawer
OTA (GooManager)
CM Camera (Voice Shutter)
Quick Message
Emoji Support
Disable Low Battery Dialogue
Expanded Desktop
Power Widget
Custom Boot Animation
Kill-All Recents
Disable Fullscreen Keyboard
Enhancements & Optimizations
DONATIONS
Edit
If you want to donate, feel free to do so but I'm not a big fan of donations: DONATE
AOKP
Teamhacksung
CyanogenMod
Paranoid Android
DaXmax
Rodries
Pier
BigDenn - Logo, bootanimation and wallpapers
Community content is available under
CC-BY-SA
unless otherwise noted.