Line 34:
Line 34:
 

:::Team Kang - for the source.

 

:::Team Kang - for the source.

 

:::TheCollective Team

 

:::TheCollective Team

−

:::DMAN3285 - ya'll have no idea how much time he spent setting up the [http://github.com/xAOCPx SOURCE].

+

:::DMAN3285 - ya'll have no idea how much time he spent setting up the [http://github.com/xAOCPx SOURCE.

 

:::ruger94 and Fezzy102 - for compiling apks in for me while i was doing other mods and apps.

 

:::ruger94 and Fezzy102 - for compiling apks in for me while i was doing other mods and apps.

 

:::ee23hd2 - for theming and providing apps i wanted done but couldn't find the time for.

 

:::ee23hd2 - for theming and providing apps i wanted done but couldn't find the time for.

 

:::flappjaxx - for the revised source code for the OTA and Kernel source!

 

:::flappjaxx - for the revised source code for the OTA and Kernel source!

 

:::joedv - for starting the OTA to begin with.

 

:::joedv - for starting the OTA to begin with.

−

:::Sully6789, PeteSeiler2010 & aaronrw - for testing

+

:::Sully6789, PeteSeiler2010 & aaronrw - for testing

 

[[Category:OTA]]

 

[[Category:OTA]]

 

[[Category:Rotation Settings]]

 

[[Category:Rotation Settings]]
---
Revision as of 17:04, 12 June 2013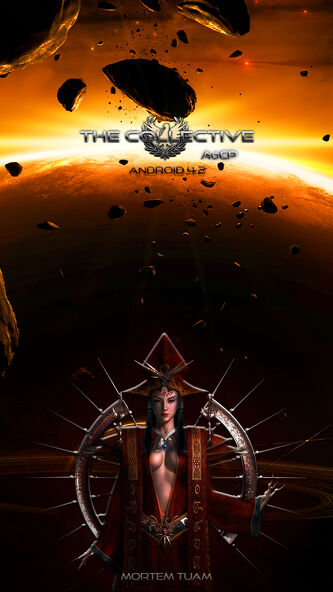 AoCP
AoCP is a new source that we have put together, based from CM. We have thrown in our own modification. It is Android Open Collective Project.   Its the First of many for many.
LINKS
FEATURES
4.2.2
Custom Notification Drawer
Custom Boot Animation
Disable Boot Animation
Close All Recents
UI Mode
Dual Panel Mode
LCD Density
Rotation Settings
BatteryBar
PropModder
Heavy Theming
AoCP OTA
Enhanced Stock Kernel
CREDITS
LiquidSmooth for the propmodder source.
CyanogenMod - for paving the way.
Team Kang - for the source.
TheCollective Team
DMAN3285 - ya'll have no idea how much time he spent setting up the SOURCE.
ruger94 and Fezzy102 - for compiling apks in for me while i was doing other mods and apps.
ee23hd2 - for theming and providing apps i wanted done but couldn't find the time for.
flappjaxx - for the revised source code for the OTA and Kernel source!
joedv - for starting the OTA to begin with.
Sully6789, PeteSeiler2010 & aaronrw - for testing.