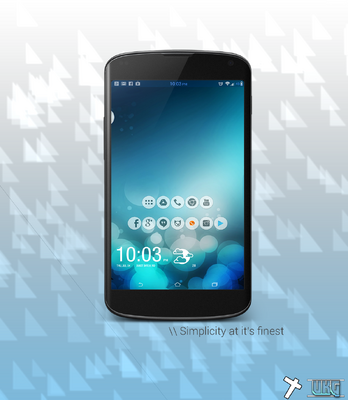 uXylon is a free, community built, firmware distribution of Android 4.2.2 (Jelly Bean), which is designed to increase performance, customization and reliablity over stock Android for your device. Massive features over various of community are available in uXylon, check our listings below.
4.2.2
GCC 4.9 // -O3
uTool
PA PIE
SlimPIE
PA Halo
Per App Layout
Dark XY
Custom Lockscreen
Custom Quick Toggles
Custom Notification Drawer
Custom Navbar
Custom Navigation Ring
Custom LED Notifications
Custom Statusbar
Custom Power Menu
Custom Boot Animation
Custom Carrier Label
Custom Softkeys
LCD Density
UI Mode
Dual Panel Mode
Navbar Height
Rotation Settings
Transparancy Settings
Expanded Desktop
Battery Icon Styles
Clock Icon Styles
Signal Icon Styles
Automatic Brightness Levels Adjustment
Statusbar Brightness Slider
Disable Safe Headset Dialogue
Permissions Management
Theme Chooser
Performance Options
Custom Kernel
Krait, Bionic, Skia + Other Optimizations
SPECIAL THANKSEdit
CyanogenMod
AOKP
Fruit N Veggies
ParanoidAndroid
TeamBAKED
SlimRoms
SaberMod
ChameleonOS
rohanmathur
ock
Many more...