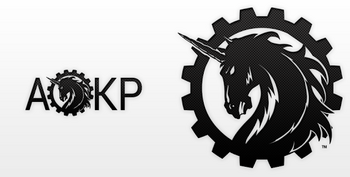 These builds contain all the same features as mainline AOKP, but with compiler, ARM architecture, and additional optimizations offered by PUB.
I will continue to sync and build new versions whenever there are major AOKP updates, or they release a new milestone or stable build.
4.2.2
GCC 4.7.3
Enhanced Stock Kernel
Optimizations by 'Project Unicorn Butter'
Skia, Bionic & JIT Optimizations
All credit to Steven.k.spear for setting up PUB, and making it possible to continue to build these while he is taking a break from development.
...and of course, the entire AOKP team for their hard work and innovation.
Community content is available under
CC-BY-SA
unless otherwise noted.