(Adding categories)

Line 83:
Line 83:
 

[[Category:Haptic Feedback Strength]]

 

[[Category:Haptic Feedback Strength]]

 

[[Category:Custom Statusbar]]

 

[[Category:Custom Statusbar]]

 
+

[[Category:PA Hybrid]]

 
+

[[Category:PA Colors]]
---
Revision as of 13:51, 9 July 2013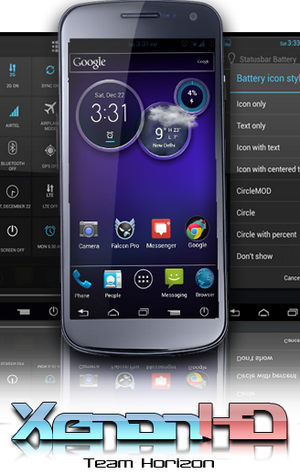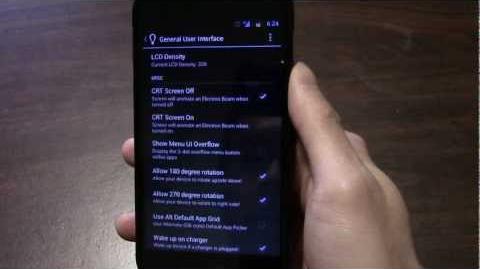 ABOUT
XenonHD is a custom firmware for various Android devices. It is built from Android Open Source Project (AOSP) with additional features, performance and battery life improvements.
The idea behind XenonHD is to give users a ROM that is "blazing fast, rock stable and buttery smooth".
LINKS
XENONHD DEVELOPMENTS
FEATURES
4.2.2
XenonHD Wallpapers
PA PIE
PA Hybrid
PA Colors
App SideBar
Expanded Desktop
New Moto Style Softkeys
Theme Chooser
Custom Quick Toggles
Custom Carrier Label
Custom LED Notifications
Custom Lockscreen
Custom Navbar
Custom Statusbar
Custom Navigation Ring
Custom Boot Animation
Statusbar Brightness Slider
Battery Icon Styles
Clock Icon Styles
Signal Icon Styles
Transparency Settings
Adjustable Vibrations
Rotation Settings
Kill All Button
Koush's Superuser
PropModder
Performance & Battery Tweaks
Some Secret Tweaks.
CM/AOKP Cherry Picks
TEAM HORIZON
DONATE
CREDITS
AOSP, Cyanogenmod, AOKP, Peter Alfonso, Daxxmax, CarbonDev & ParanoidAndroid.
Community content is available under
CC-BY-SA
unless otherwise noted.