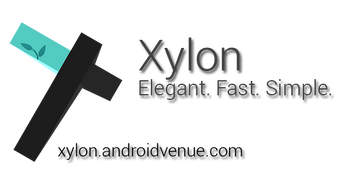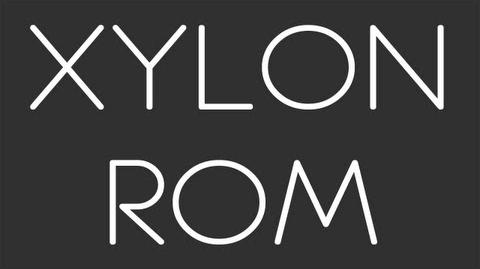 INTRODUCTION[]
Xylon is fully transformed distribution for Android Devices.
It is designed to take full advantage of the device's hardware and to provide the user pure Android experience. A ROM does everything that you need. It has all the best picks from the other Android Community project.
To express a different kind from AOKP, SlimRoms, CyanogenMod and ParanoidAndroid. Xylon is also about smooth and technically well-cut designed ROM.
As we see here, we have all the top-notch features in before the other 'kangers' started to get in the play. We're Xylon. We're your drugs.
LINKS[]
FEATURES[]
4.2.2
Custom Lockscreen
Custom Quick Toggles
Custom Notification Background
Custom Navbar
Custom Navigation Ring
Custom LED Notifications
Custom Statusbar
Custom Power Menu
Custom Boot Animation
Custom Carrier Label
PA PIE
LCD Density
UI Mode
Dual Panel Mode
Rotation Settings
Expanded Desktop
Statusbar Brightness Slider
Transparancy Settings
Battery Icon Styles
Theme Chooser
Xylon Wallpapers
Performance Options
Kang'ed from FNV, CM, AOKP, TeamBAKED & PA
GCC 4.7.3
-03 Strict Aliasing
Krait, Bionic + Other Optimizations
XYLON TEAM[]
CREDITS[]
ProjectFNV - a community started by remicks, papa pearce, knokfirst and many more.
romanbb & TeamKang - the best unicorn porn you can get ( + kitteh too)
stevespear, CyanogenMod, teamvanir, kufikugel (SlimRom), CarbonROM, PARANOIDANDROID, rascarlo (rasbeanjelly), benjamingoodwin, flipzmode, AirOne70 (for the op image), mbh87 (for helping building sometimes)
sparksco from SaberMod ROM (for letting me use his custom linaro toolchains to compile the rom and for letting me use his sabermod kernel before i switched over to faux123's stock enhanced kernel).
t. Longren (for generously providing the extra mirrors), faux123 for letting me compile his stock enhanced kernel inline with the ROM).
The rest of the Xylon Team.
To all the devs of this great XDA Community, this ROM wouldn't be what it is because of you all.
To anyone else who has helped/contribute to Xylon.